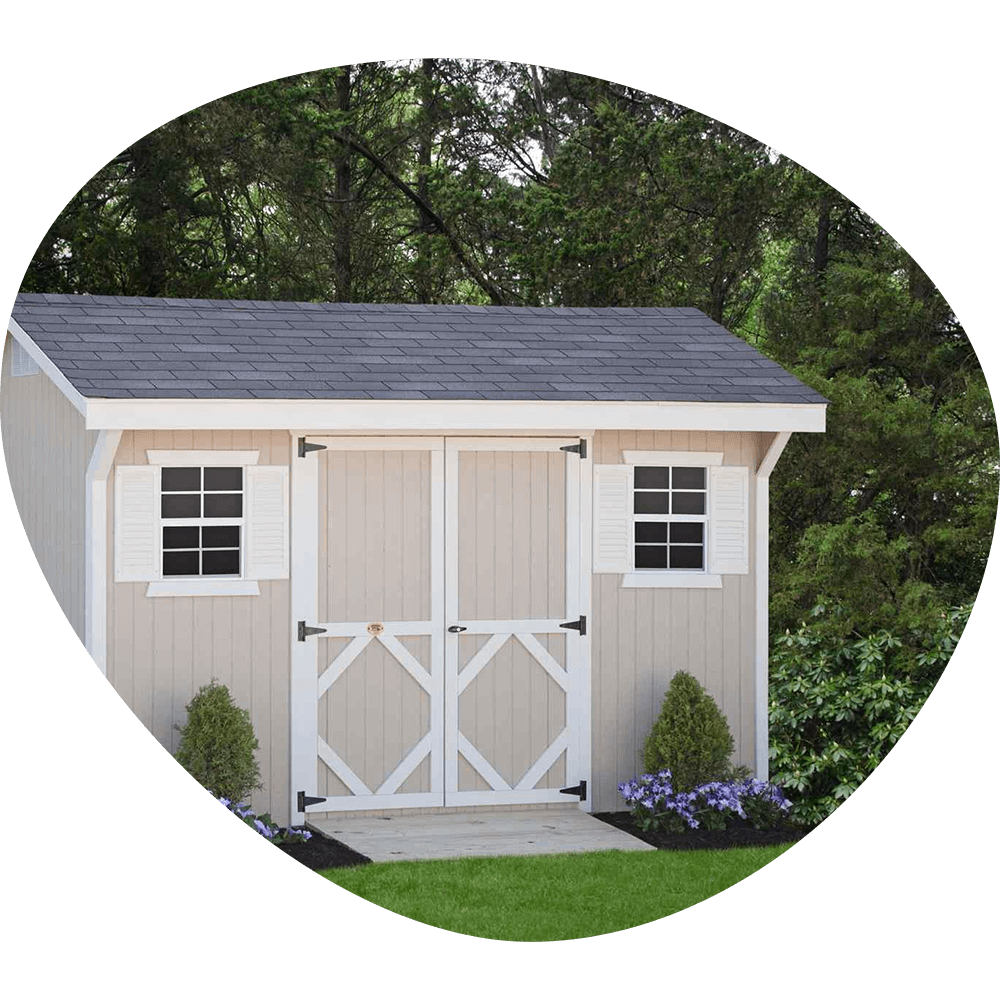 WHY RENT WHEN YOU CAN RENT TO OWN?
Our Rent to Own program is the solution to your storage needs! Never throw away money to an off-site facility ever again! For about the same price as an off-site storage facility you can Rent to Own a shed in your backyard, custom made to fit your needs and eventually own it!
Early Purchase Discount
Pay your building off at any time and you won't receive a penalty, in fact you will receive a large discount when paying your building off early!
Making Payments
Most of our customers take advantage of our Auto Pay option for their payments. Auto Pay ensures you never miss a payment! If Auto Pay isn't for you we have several other ways for you to pay your rent.
Rental Programs
Flexible terms allow you as a customer to select the term and payment that works best with your budget!
Frequently Asked Questions
How Do I Get Started?
Getting started is simple! Give us a call and we will locate a Manufacturer near you. From there the manufacturer will help you find/design a storage shed that fits your needs. Once you've decided on a storage shed the Manufacturer will collect some general information, generate your rent to own agreement and have you sign it. Once the agreement is signed your shed will be delivered!
How Do I Pay?
Great Lakes RTO provides a variety of ways to pay : Online 24/7, By Phone and of course via traditional Mail.
How Much Will My Payment Be?
Depending on the size of the storage shed as well as the term you select, the monthly payment can vary. We have seen monthly payments as low as $60 a month!